PROSTATE CANCER WITH BONE METASTASIS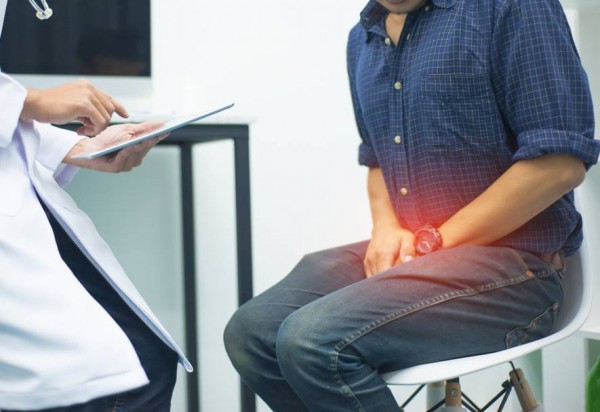 Men who have advanced prostate cancer most often develop bone metastasis. It happens when the cancer cells start affecting any bone, but it commonly affects the spine, pelvis, and thighs. Bone metastasis might be the earliest sign of cancer, or bone metastasis could happen years after the initial cancer treatment. By providing the body with essential ingredients and micronutrients, it can reduce its spreading rate. Additionally, with a robust immune system, the body could also cooperate in providing the body with the strength to keep fighting cancer. 
Prostate cancer initially occurs in the prostate gland. This gland is situated below the bladder and in front of the rectum. Currently, it is the most common type of cancer affecting men. In the earlier phase of advanced prostate cancer, the cancerous cells migrate from the primary location and disperse through the body through the blood vessels. Several studies have verified that almost 90.1% of men with prostate cancer metastasis spread to the bone.1 These malignant cells invade mainly the ribs, pelvis, and spine.2 
The Role of Inflammation in Prostate Cancer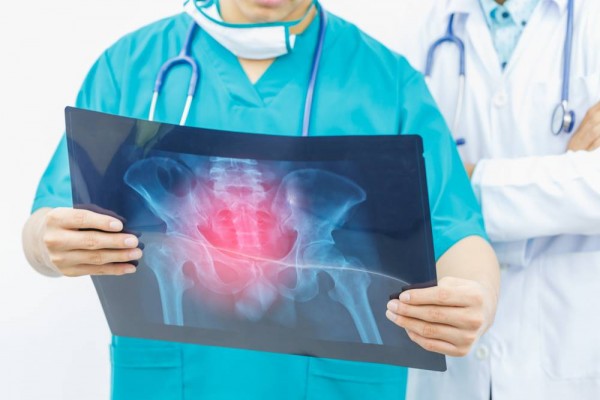 Inflammation is a biological response generated by dangerous stimuli such as infection, trauma, and tissue injury that react to reduce the source of damage.3 The environment surrounding a tumor is undeniably linked with inflammation; whether the penetration of immune cells engages with tumor cells causing inflammation or chronic inflammation stimulates the malignant transformation of cells and carcinogenesis.4 
The Role of Natural Ingredients to Support Prostate Cancer patients with Bone Metastasis
Many studies have focused on the benefits obtained from nutraceuticals and other natural ingredients to prevent or reduce the side effects caused by prostate cancer with bone metastasis. Among these natural ingredients,Fucoidan (brown seaweed), curcumin (turmeric), epigallocatechin-3-gallate (EGCG), quercetin, and Shiitake mushroom have shown outstanding health benefits and efficacy.  
Fucoidan (brown seaweed)
Fucoidan is extracted from different brown seaweeds like Mozuku (Cladosiphon okamuranus), Mekabu Fucoidan (Undaria pinnatifida), and Fucus (Fucus vesiculosus). Among these different types of Fucoidan, Mekabu (Undaria pinnatifida) has been studied extensively in prostate cancer cells.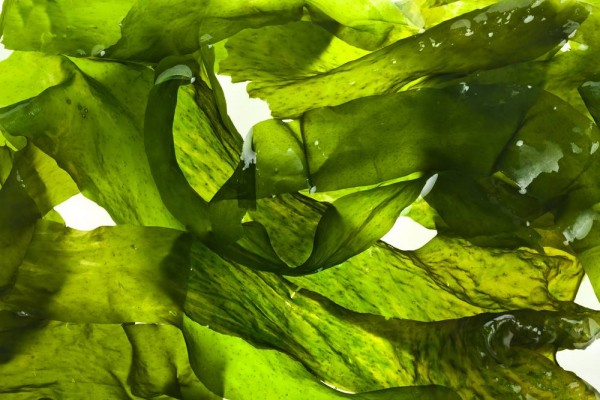 A study investigated the inhibitory effects of Fucoidan on the growth of the PC-3 cells and the possibility of Apoptosis taking place. Fucoidan obtained from Mekabu Fucoidan (Undaria pinnatifida) stimulated intrinsic and extrinsic apoptosis pathways by activating the ERK1/2 MAPK and the inactivation of the p38 MAPK and PI3K/Akt signaling pathway. Additionally, the initiation of Apoptosis by Mekabu Fucoidan triggered by a down-regulation of the Wnt/β-catenin signaling pathway.5 Mekabu Fucoidan has also been shown to prevent the spread of tumor cells to other organs (metastasis). The results demonstrate that Fucoidan might have therapeutic potential for prostate cancer with bone metastasis.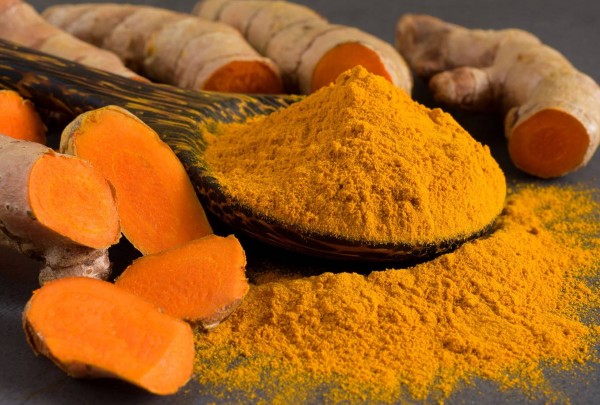 Plant extracts have traditionally been used as medicinal remedies in different cultures due to their immune-enhancing, anti-inflammatory, antioxidant, and antimicrobial properties. Many natural ingredients that have been used in the treatment of cancer are derived from plants, herbs, and others. Curcumin (turmeric) has been reported to have anticancer properties in vitro and in vivo studies in prostate cancer cells. 6 
In several studies, curcumin showed to be able to reduce the androgen receptors' expression and prevent the binding of the androgen receptors to the prostate-specific antigen (PSA) gene, which may decrease PSA expression in hormone-dependent cells. This study concluded that curcumin (turmeric) is worth using for the natural treatment of prostate cancer with bone metastasis alone or with other standard cancer treatments.7 
Epigallocatechin-3-gallate (EGCG)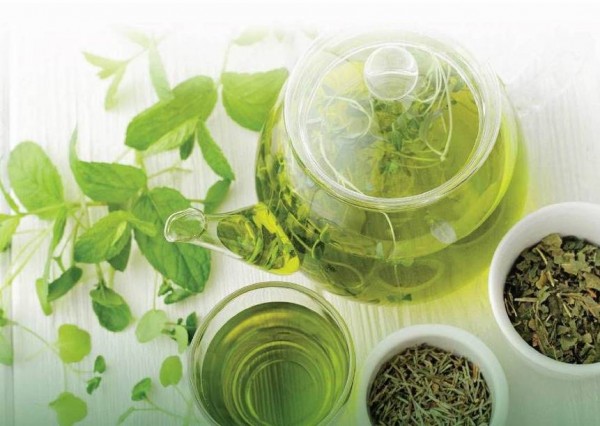 Asian populations have consumed green tea for thousands of years. It is the second most consumed beverage globally. The soaking of green tea leaves in near-boiling water releases a great variety of catechins, in addition to caffeine and theanine. The catechins found in green tea include epicatechin-3-gallate (ECG), epigallocatechin (EGC), epigallocatechin-3-gallate (EGCG), and epicatechin (EC). Still, the most abundant is EGCG. 8 
Several studies have shown that the catechins in green tea, mainly EGCG,  may inhibit cancer cell growth, motility, and invasion and promote cancer cell death or Apoptosis. In addition, green tea catechins may also inhibit and reduce tumor cell growth in animal models.9 Epigallocatechin-3-gallate (EGCG) may be a great natural alternative to prevent prostate cancer with bone metastasis.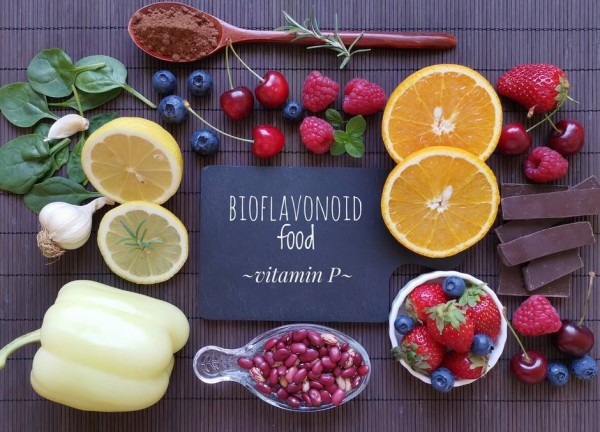 Quercetin is a flavonoid and antioxidant obtained from onions, tomatoes, apples, etc. In several studies, quercetin has shown that it may effectively inhibit prostate cancer progression. For example, in a study, human prostate cancer PC-3 cells were treated with quercetin. The prostate cancer cells were given various doses for 24 and 48 hours and found that the viability of the cells showed a significant decrease in dosage and time-dependent manner.10 
In addition, in PPC1 prostate cancer cells, quercetin stopped the cell cycle and inhibited proliferation at a high dose.11
Since quercetin is an antioxidant, it can prevent free radical damage. Free radical particles cause cell damage and oxidative stress throughout the body and alter the DNA. When this happens, they may cause illness and aging. Quercetin is a potent antioxidant and provides antioxidant protection to the body. Therefore, it can suppress oxidative stress caused by free radical damage.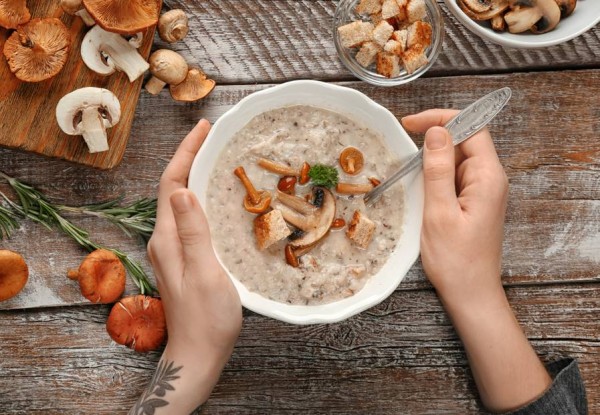 Mushrooms have been known for their immune-enhancing and anticancer properties. At the same time, mushrooms have shown to be effective natural alternatives against breast, bladder, colon, lung, and prostate cancer. A study published by the International Journal of Cancer investigated the possible connection between mushroom consumption and a lower probability of prostate cancer. For this particular study, more than 36,000 men participated. The participants' ages were between 40 and 79. Their physical activity, family, medical records, and nutritional lifestyle were reported. 
At the end of the study, it was concluded that men who consumed mushrooms once or twice a week (an average of about 3 oz per serving) had an 8% lower prostate cancer probability than those who ate no mushrooms. Also, among those men who consumed mushrooms three or more times per week, the possibility was 17% lower.12 Mushroom intake may help reduce the risk of developing prostate cancer. It may also provide the body with other immune-enhancing, antioxidant, and anti-inflammatory properties to reduce the effects caused by prostate cancer with bone metastasis. 
1. Bubendorf, L., et al. (2000). Metastatic patterns of prostate cancer: an autopsy study of 1,589 patients. Hum Pathol. 31(5):578-83.
2. Bagi, C.M. (2003). Skeletal implications of prostate cancer. J Musculoskelet Neuronal Interact. 3(2):112-7.
3.Hogan, B.L. (1996). Bone morphogenetic proteins: multifunctional regulators of vertebrate development. Genes Dev. 1; 10(13):1580-94. 
4.Wheater G, Elshahaly M, Tuck SP, Datta HK, van Laar JM. (2013). The clinical utility of bone marker measurements in osteoporosis. J Transl Med. 29; 11():201.
5. Boo, H.J., et al. (2013). The Anticancer Effect of Fucoidan in PC-3 Prostate Cancer Cells. Mar Drugs. 11(8): 2982–2999.
6. Termini, D., et al. (2020). Curcumin against Prostate Cancer: Current Evidence. Biomolecules. 10;10(11):1536. 
7. Dorai, T., Diouri, J., O'Shea, O., and Doty, S. B. (2014). Curcumin Inhibits Prostate Cancer Bone Metastasis by Up-Regulating Bone Morphogenic Protein-7 in Vivo. J Cancer Ther. 5(4): 369–386. 
8. Balentine, D.A., Wiseman, S.A., and Bouwens, L.C. (1997). The chemistry of tea flavonoids. Crit Rev Food Sci Nutr. 37(8):693-704.  
9. Bettuzzi, S., et al. (2006). Chemoprevention of human prostate cancer by oral administration of green tea catechins in volunteers with high-grade prostate intraepithelial neoplasia: a preliminary report from a one-year proof-of-principle study. Cancer Res. 66:1234–1240.
10. Liu, K.C., et al. (2014). The roles of endoplasmic reticulum stress and mitochondrial apoptotic signaling pathway in quercetin-mediated cell death of human prostate cancer PC-3 cells. Environ Toxicol. 29:428–439. 
11. Rauf, A., et al. (2018). Anticancer potential of quercetin: A comprehensive review. Phytother. Res. 32:2109–213. 
12.Zhang, S., et al. (2019). Mushroom consumption and incident risk of prostate cancer in Japan: A pooled analysis of the Miyagi Cohort Study and the Ohsaki Cohort Study. Int. J. Cancer:146,2712–2720
*아래 단어를 클릭하시면 관련 정보로 이동하실 수 있습니다